AIA Alta Wealth Management Centre's
one-stop professional services
AIA Hong Kong financial planners join hands with an onsite wealth management and legacy planning team to provide customers with convenient expert advice. The Centre also partners with multiple international organisations to provide customers with advisory services through referrals on trust, legacy, tax, legal and premium financing. It is the first of its kind in the insurance industry, offering one-stop professional services across various disciplines including:
 
Trust advisory and setup services
Wealth management and legacy planning
Tax and legal advisory services
Premium financing advisory and case management services
Family office advisory and setup services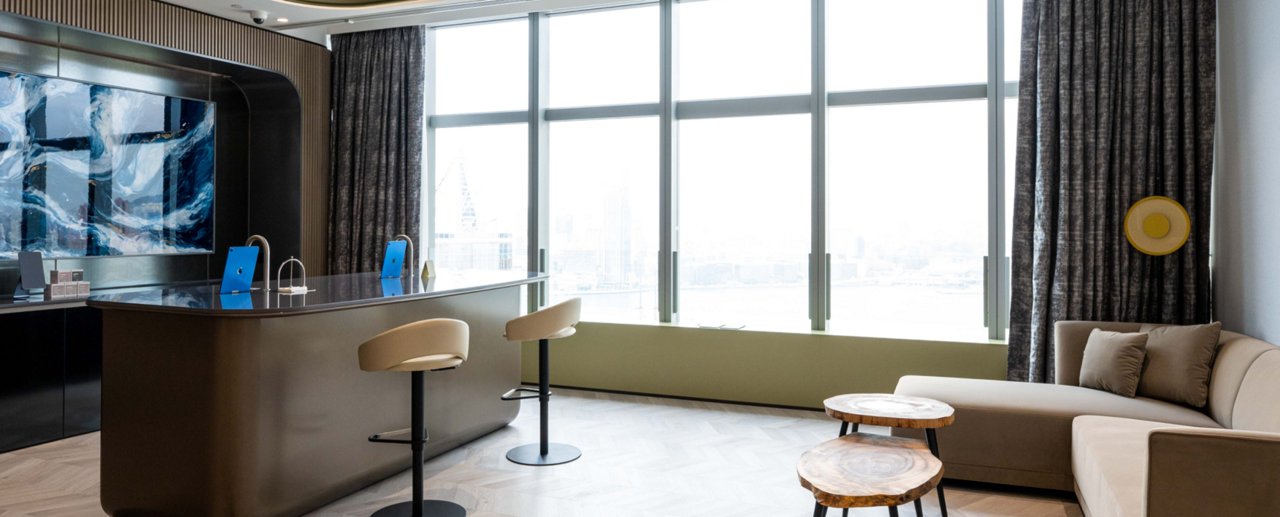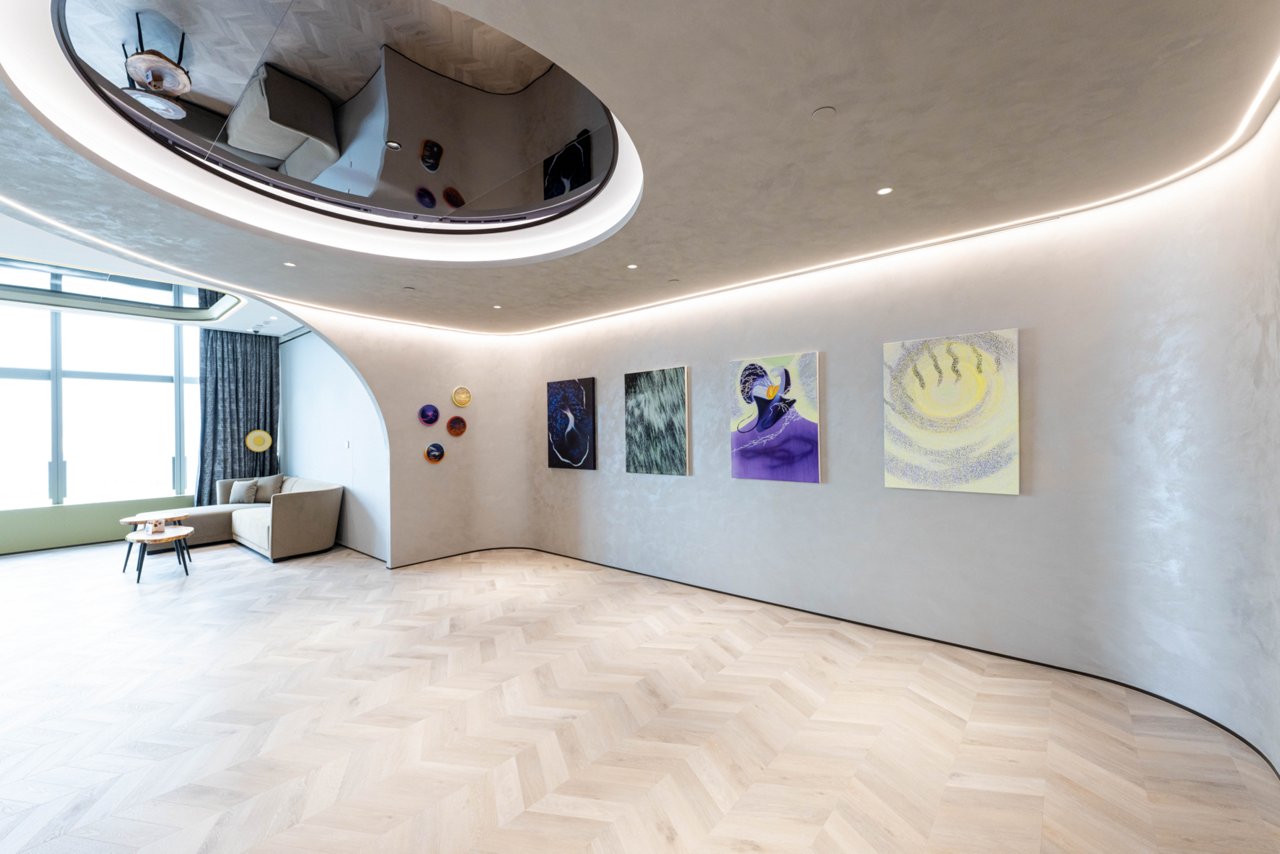 Pioneering centre features a "five senses" theme to create a unique wealth management experience
The AIA Alta Wealth Management Centre is characterised by a strong Hong Kong flavour. Local artists were invited to create an immersive journey focused on the five senses of sight, hearing, touch, taste and smell, an experience that begins the moment a customer steps inside. Every detail of the Centre has been meticulously designed with artistic appreciation and wellness elements in mind to elevate customer experience and deliver a unique experience for customers as they manage their wealth. The Centre also provides a platform for young local artists to showcase their creative work and talent while enabling customers to learn more about AIA Hong Kong's nearly century-long history.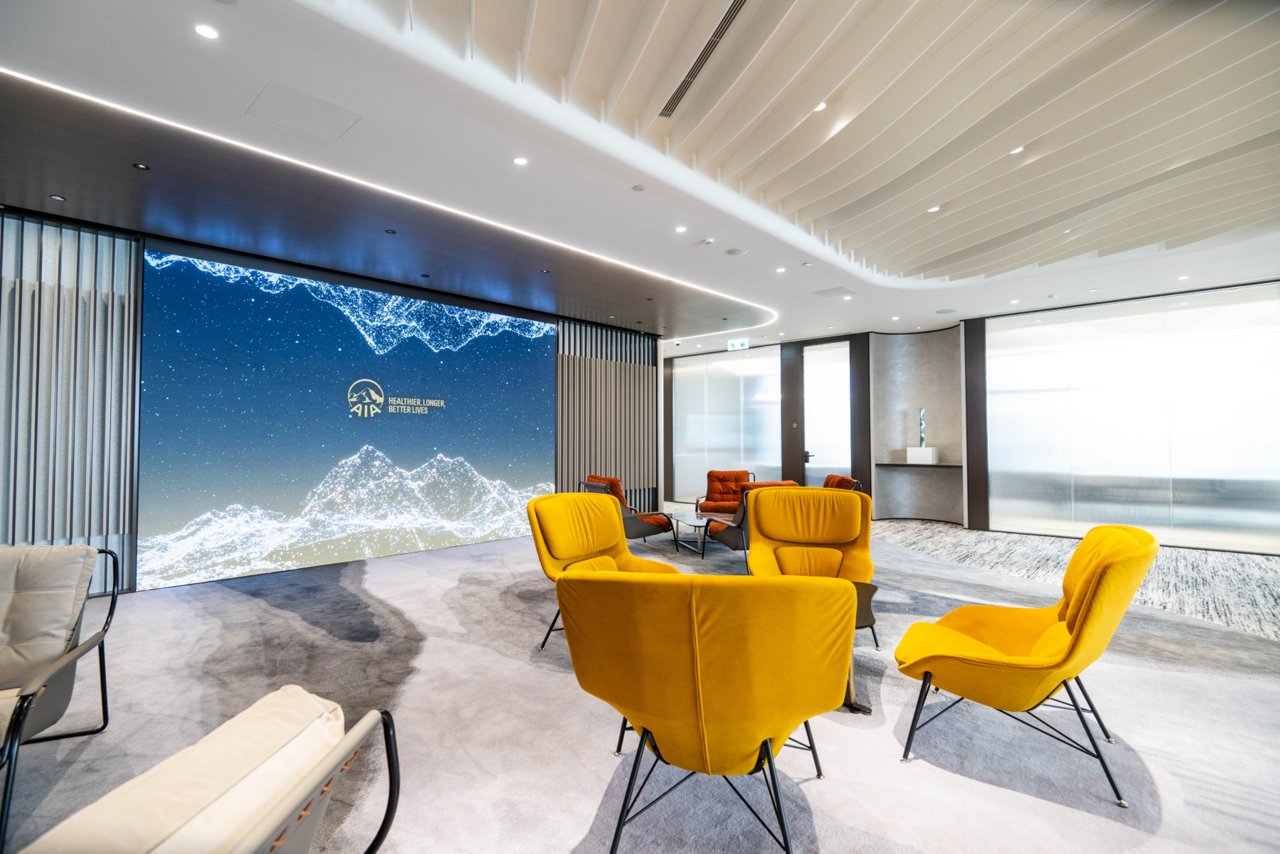 The immersive "five sense" experience at the AIA Wealth Management Centre
At the Centre, customers can enjoy an array of experiences to complement their visit:
 
Sight: selected works of art by local artists, periodically on display in an open exhibition space
Hearing: unique background music created exclusively for the Centre by a local handpan musician
Taste: snacks made with healthy ingredients and served with wellness herbal tea drinks
Smell: signature scent created by a team of local fragrance makers
Touch: extended reality to enable interactions with customers and tell the story of AIA Hong Kong 
Large and comfortable space with a splendid view of the Victoria Harbour
AIA Alta Wealth Management Centre is located in Hysan Place, Causeway Bay, offers a large and comfortable space with a splendid view of the Victoria Harbour. It also features a multifunctional space and several private meeting rooms for events. In addition to talks and events related to wealth management, taxation and legacy planning, the Centre will also host activities designed to promote wellness, quality of life, and personal interests and hobbies to help customers live Healthier, Longer, Better Lives.
Remark
As at 1 March 2023, compared with similar services offered by major Hong Kong insurance companies.
AIA Alta Wealth Management Centre is only available for AIA Hong Kong financial planners and eligible clients.